What Is Debt Negotiation?
Experienced Debt Negotiation Attorney in Wisconsin
Debt negotiation is a unique debt relief option that does not involve bankruptcy. Many people are not aware of this option. In my 20 years as a Milwaukee bankruptcy attorney, I have used this method to help many people find debt relief. Through negotiation, I use little-known but effective strategies to wipe out a substantial amount of the balance owed to a client's creditors.
I have used negotiation to settle many types of unsecured debt; however, it is most effective with credit card companies. Through letters and phone calls, my team at Sapinski Law Office, S.C. may make demands on your creditors and request that they follow certain federal and state laws.
In the end, I negotiate a lump-sum settlement with them. Through hard-fought negotiation, it is not uncommon for a creditor to forgive 70 to 80 percent of the balance that is owed. The key to obtaining settlements like this is experience.
My firm knows when to call, what to say (and what not to say), when a creditor is bluffing and when they are serious, and how to how to properly document a settlement so that it is in writing and therefore binding.
Contact us online or call (888) 298-1041 for help with debt negotiation. With locations in Milwaukee, Elm Grove, and Appleton, we serve clients in Milwaukee County, West Allis, Greenfield, Wauwatosa, New Berlin, and Brookfield.
My team at Sapinski Law Office, S.C. is experienced and professional, with a field-tested and proven system in place. I know what to do and when to do it: Knowledge + Presentation + Timing = Successful Settlement. Leaving your debt in the hands of my firm is the best way to achieve success!
Here is how I approach debt negotiation:
I contact creditors at the right time - If you propose a settlement too early, your creditor(s) may not want to settle. If you call too late, your situation may get much worse. Each creditor is different and it is imperative that your attorney have enough experience to know exactly when a settlement should be proposed to each of your creditors. For example, I know of one credit card company that will require a 50 percent settlement when you are four months delinquent. Once you are into your fifth month of delinquency, their settlement offer may require you to pay only 40 percent of the balance. If you wait until you are in your sixth month of delinquency, you may be able to pay less.
I communicate with the right people - Certain departments within a credit card company may be willing to give you a better settlement. Certain collection staff may be willing to give you a better offer than others. My team knows the right departments and collection professionals to contact.
I use federal and state laws to your benefit - These laws can be confusing; however, we understand them and will use them to get your creditors to come to the bargaining table.
I approach your creditors calmly and rationally - You may not know it, but your creditors have been trained to put psychological pressure on you. They want to cloud your judgment and make it difficult for you to make clear decisions. It is very important to have an objective and experienced professional on your side when dealing with creditors or collection agencies. At Sapinski Law Office, S.C., my team has been up against these individuals time and time again, so we know what to expect and how to take them on. There are no surprises for us.
I properly document the settlement - Because I make sure the negotiated agreement is in writing, you will never have to worry about your creditor suing you later. Don't be a victim twice!
Frequently Asked Questions About Debt Negotiation
Do I Need To Have All the Funds on Hand at the Time I Hire Your Office?
While it is best to have the necessary funds on hand when you hire me to represent you in a debt negotiation, many clients do not. Negotiation can take time. Some accounts may need to be settled right away, while other creditors are willing to wait.
You may have up to twelve months (or even more) to come up with the funds to settle with some of your creditors. I once had a client who was allowed up to two years to come up with money to settle with a particular creditor. In addition, I am often able to settle with your credit companies one by one so that you don't need to come up with all of the money you owe at once.
For example, let's say I have a client owes $10,000 to one credit card company, $10,000 to another, and $10,000 to a third. This means that his or her total credit card debt amounts to $30,000. One of the accounts may need to be settled right away - say in the month of January - for $3,000.
At this point, my client will pay a lump sum of $3,000, and $7,000 is forgiven. Then in March, we may settle the second for $3,000 and the remaining balance on that account will be wiped out.
Finally, we may pay the last one off in August for $5,000. In this example, the client would have saved $19,000 and paid only $11,000 over a period of 7 months. I will do whatever I can to get you the time you need to obtain settlement amounts.
How Much Money Will I Need To Negotiate?
Negotiation requires you to pay your creditors in a lump sum. My firm typically does not set up long-term monthly payment plans with your creditors when settling through negotiation. I will do whatever I can to buy you time so you don't have to come up with the settlement amount right away; however, once a settlement is reached, the terms of that settlement agreement will typically require you to pay a lump sum amount relatively quickly (within a few days or less).
You will not be allowed to pay the settlement amount over a long period of time, or through a long-term monthly payment plan. Section 128 is often a better option for clients who feel they need to set up a long term payment plan.
You should expect to pay anywhere from 20 percent to 70 percent of what you owe your creditors. The average amount is typically about 50 percent. Again, each creditor is different. I know of many creditors who will only want 20 to 30 percent of what you owe them, but a few may want as much as 70 percent of the balance that you owe.
Additional FAQ
Where do I come up with the funds required to settle? - Some clients have used their savings to settle, others have liquidated their assets, and others borrow from relatives. Every situation is different.
How long does negotiation take? - Typically, it will takes anywhere from six to twelve months to settle with all your creditors. In some cases, we may be able to get you more time to settle.
What will debt negotiation do to my credit rating? - Your settlement will likely be reported to your bureaus and there will be some effect on your score. Keep in mind, however, that debt negotiation is one of the quickest ways to get out of debt and it allows you to start the process of rebuilding your credit score right away.
Also, because debt negotiation allows you to eliminate your bad debt without bankruptcy, this may help your credit score. In some cases, you may also find you have an improved debt-to-income ratio after negotiation.
I often see people with high credit card debt who claim their credit is good because they are getting more offers from credit card companies, but in reality conventional sources of credit will penalize these individuals - whether through higher interest rates or limits on their credit terms - because their debt-to-income ratio is poor.
Many who have gone through my debt negotiation program have found their credit scores get into the high 600s or low 700s just twelve months after their debts were settled. Many of these individuals also followed my powerful credit restoration program to rebuild their rating. Contact my office today to ask about this revolutionary program.
I've seen debt settlement companies on the internet. Do I really need an attorney to negotiate? If you want the best possible settlement, it is essential that you hire an experienced and knowledgeable lawyer. Only an attorney can effectively assert state and federal laws on your behalf.
A non-attorney negotiation company simply will not scare your creditors, but an attorney will. In fact, many credit card companies now make it their policy to negotiate only with attorneys. There has been a recent rise in non-attorney organizations who claim they can "negotiate" for you. Many are scam companies and you must be careful.
When Should Someone Negotiate?
Credit card debt negotiation may be a better option for you than bankruptcy.
If you are faced with any of these scenarios, negotiation may be your best option:
The debts you need help with are owed to credit card companies and you don't need help with other types of debt such as secured loans (your mortgage or car loan) or tax debts
You are not eligible to file bankruptcy, because you already received a discharge in a prior bankruptcy case or your income is too high
If you have an asset that is not exempt, you may have to surrender the entire asset if you file Chapter 7 or pay an amount you cannot afford through Chapter 13; therefore, it may be better for you to avoid bankruptcy, liquidate the asset on your own, negotiate with the creditors, and then pay out a much smaller portion
You can't file Chapter 13 because your debt exceeds the debt limits set forth under the bankruptcy code
You don't want the word "bankruptcy" to appear on your credit reports
You want to start the process of rebuilding your credit score right away; however, you are not eligible for Chapter 7 and don't want to file Chapter 13 and then wait three to five years to rebuild your credit
You have access to a large amount of money and can come up with the funds that will be necessary to settle
More Questions About Debt Negotiation? Reach Out Today
If debt negotiation seems like an option that might help you in your situation, don't hesitate to contact my firm and set up your free case consultation as soon as possible. Remember, while credit card debt is one of the easiest types of debt to resolve with debt negotiation,
I have been able to use debt negotiation on behalf of my clients to reach settlements with many different types of lenders. Don't think you need to wait until you have the necessary settlement funds before you can call my firm to discuss your options.
Call today and learn how my team can use our tried and true method of debt negotiation to help you find renewed financial freedom.
About Our Firm
Introduction to Sapinski Law Office
Get to know Attorney Sapinski and how he will work with you to achieve a better financial future.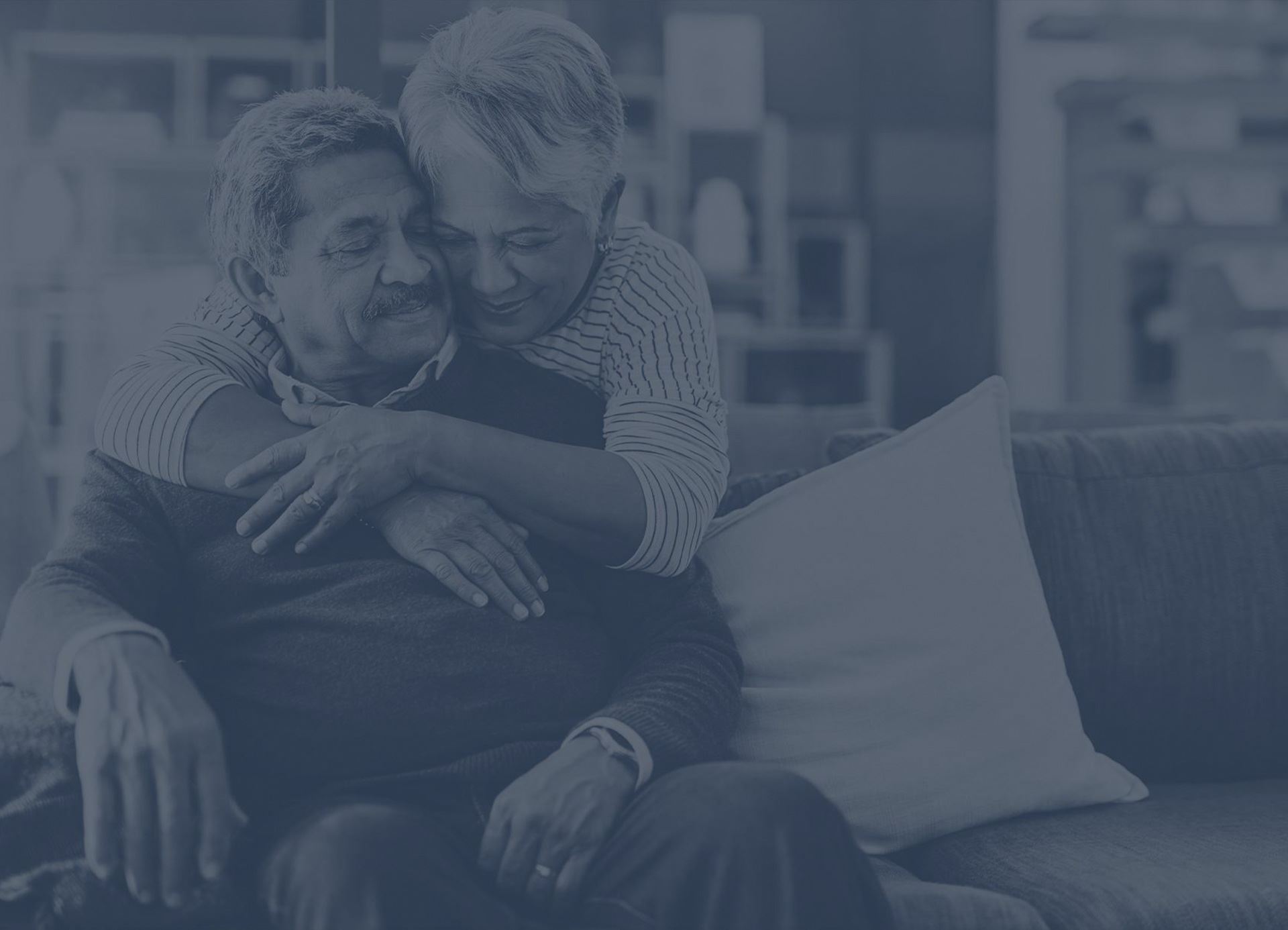 20+ Years of Legal Experience

2,000+ Bankruptcy Cases Successfully Resolved

Simple & Hassle-Free Payment Plans

Free Credit Restoration After Bankruptcy Filing Start Planning a Better Financial Future
We want you to make a fully-informed decision before filing. Learn more about your debt relief options today. Trusted & Recommended
Client Testimonials
"If you are in need of legal assistance in the area of debt relief or bankruptcy, I would highly recommend Andrew Sapinski."

After many years of trying to cope with the financial burdens of a single mother of two, my current strategies were no longer ...

V.S.

"You definitely took away a lot of the pain."

Thank you again for your help with handling my 'long overdue credit situation' this past year. You definitely took away a lot ...

T.B.

"I would recommend Sapinski Law Office, S.C. to anyone facing bankruptcy."

I would recommend Sapinski Law Office, S.C. to anyone facing bankruptcy. They handled my case professionally, ...

Will

"Thank you for your time and effort."

On your advice, we did credit counseling. The outcome was we are on the right track…..and we have decided not to pursue ...

D.K.

"I was very pleased with the professional services I received from Mr. Sapinski and his law firm."

I was very pleased with the professional services I received from Mr. Sapinski and his law firm. I was not sure what to ...

N.K.

"Sapinski Law Office, S.C. is a place I highly recommend for people truly in need of help with their debt."

Sapinski Law Office, S.C. is a place I highly recommend for people truly in need of help with their debt. I was extremely ...

S.A.

"I would recommend him to anyone I know needed his services."

Mr. Sapinski is very friendly and nice to work with. He takes time to explain everything very well. I would recommend him to ...

Jill

"We have been glad to have him take us through this process."

Bankruptcy was a difficult stress filled decision. Mr. Sapinski was very supportive and understanding and put our minds at ...

P.K. & M.K.