How to Start the Chapter 13 Bankruptcy Process in Milwaukee
Call
(888) 782-9423

for a Free Consultation

If you are behind on your mortgage, car payments, or other debts, then Chapter 13 bankruptcy may be able to help you get back on your feet. With an experienced Chapter 13 bankruptcy lawyer on your side, you can stop debt collectors, fight foreclosure, and successfully repay your debts.

Why choose my Chapter 13 bankruptcy firm?
I am backed by 20 years' bankruptcy law experience
2,000+ people have found debt relief through my firm
I deliver one-on-one service throughout the process
Affordable, simple payment plans are offered
At Sapinski Law Office, S.C., my team comes highly recommended by past clients, and we are ready to deliver the honest, caring advice and tireless representation that you deserve. Don't hesitate to find out if you qualify for Chapter 13 bankruptcy, and if you have any alternative debt solutions available in your case or not.
Should you file for Chapter 13?
As with Chapter 7 bankruptcy, Chapter 13 begins an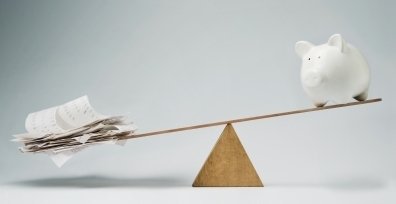 automatic stay that protects you from your creditors. Chapter 13 bankruptcy helps you consolidate your debt into one low monthly payment you can afford, giving you 3 to 5 years to complete your monthly debt consolidation plan.
Here are a few more ways that Chapter 13 can help you:
Protect your car from repossession
Lower your car loan's interest rate
Stop foreclosure
Modify your mortgage
If you have debts that aren't dis-chargeable in Chapter 7 (tax debts, school loans, court-ordered payments), Chapter 13 can help you pay them
Furthermore, if your income is deemed too high to file for Chapter 7, then Chapter 13 bankruptcy may be your only option. However, if your unsecured debts exceed $394,725 or your secured debts exceed $1,184,200, then you are not eligible for Chapter 13 bankruptcy either.
Call a Chapter 13 Bankruptcy Attorney today!
At Sapinski Law Office, S.C., I have personally helped thousands of clients craft a personalized legal strategy that allows them to regain control of their lives and achieve peace of mind. In my initial consultation with each client, I discuss bankruptcy and every other option available. If bankruptcy is deemed best for a given situation, then not only will I walk my clients step-by-step through the bankruptcy procedure, but I can also help them restore their credit rating after bankruptcy at no added fee.
Call us today at (888) 782-9423 or use an online form to schedule your free consultation and speak with our team today!